Webinar Replay:
TDI: Investigates: APIs - Golden ticket to digital transformation success?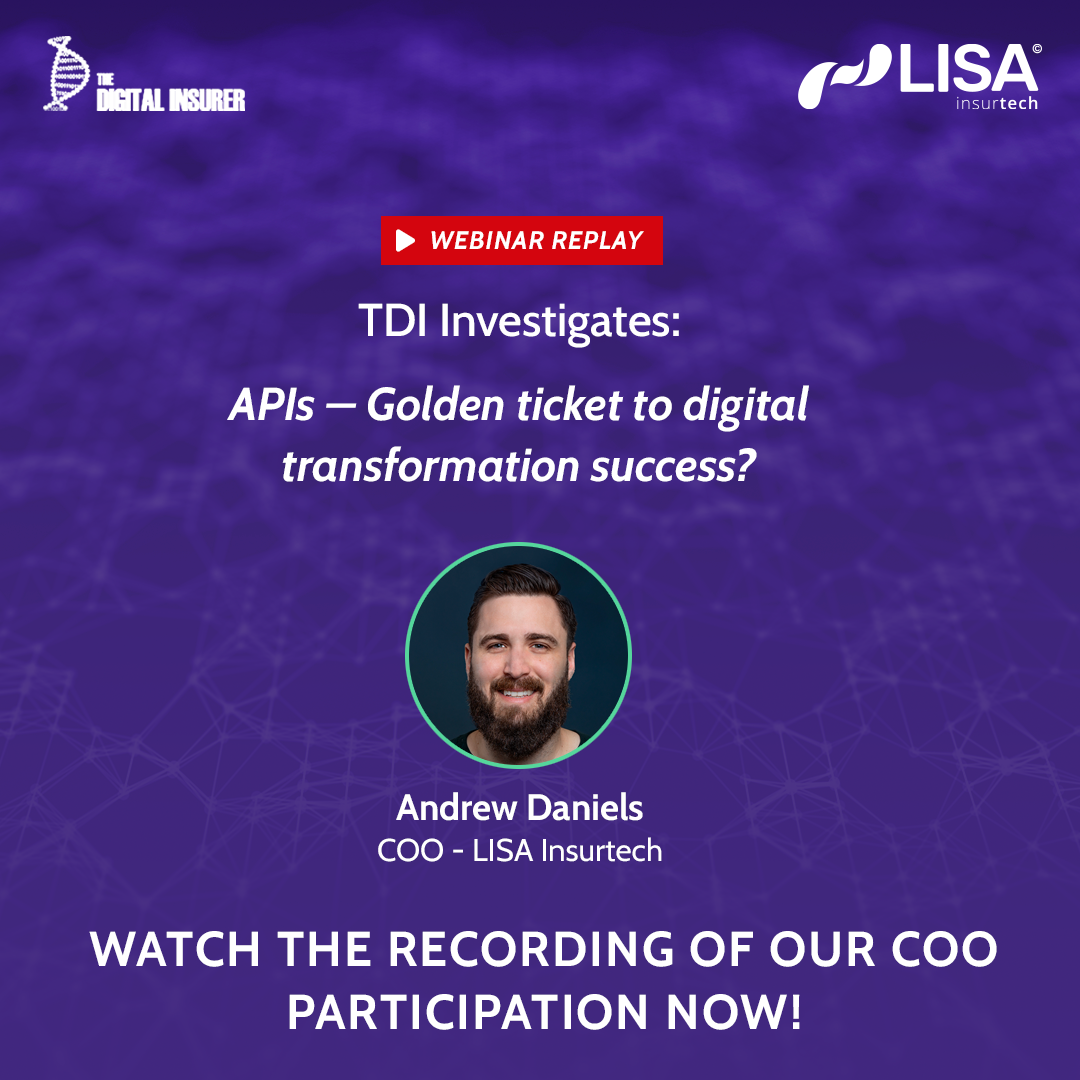 The insurance industry has been undergoing a significant transformation thanks to new technologies. To deepen the scope of this revolution, TDI Investigates held the webinar "Are APIs the golden ticket for successful digital transformation?" where our Chief Operation Officer, Andrew Daniels, and other important speakers discussed the different types of solutions that could help insurers to drive digital transformation.
Fill out the form to access the full webinar.