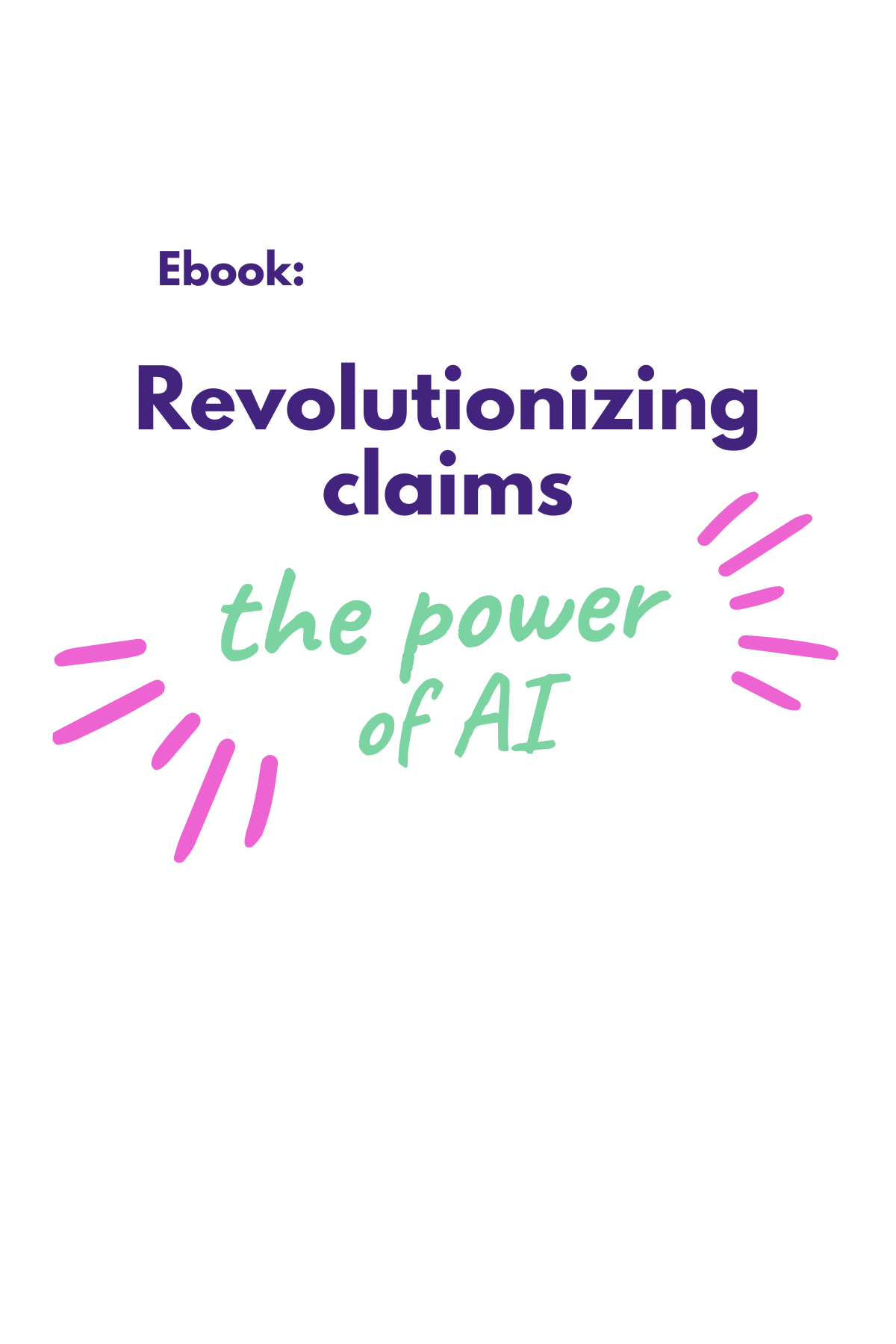 Fill out the form and download the free ebook:
---
AI and Claims: How to Embrace the Future of Insurance
In our free ebook, we will explore how AI is transforming the insurance industry:
Efficiency: With the help of AI algorithms, claims can be processed quickly and accurately, reducing the time and resources needed.

Improved customer experience: AI-powered systems can provide real-time updates on claim status, leading to more satisfied customers and positive brand recognition.

Fraud detection: AI can detect fraudulent claims quickly, preventing losses and saving time and resources.

Analytics and insights: AI can provide detailed analytics allowing companies to make data-driven decisions for continuous improvement.